Contact Info
Ground Floor, Breach Candy Hospital Trust, 60-A, Bhulabhai Desai Road, Mumbai - 400026.
Hematology Lab & Transfusion Services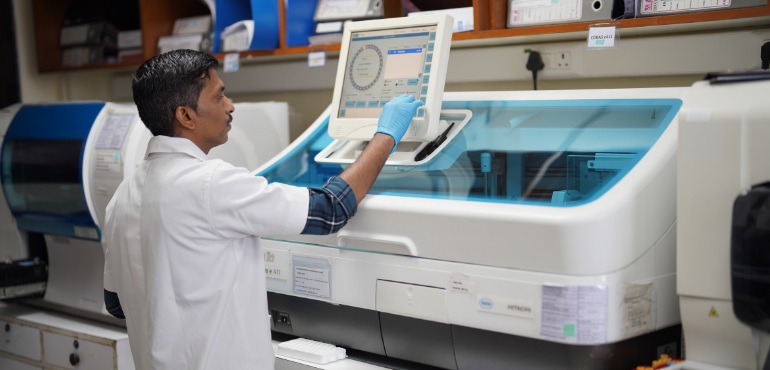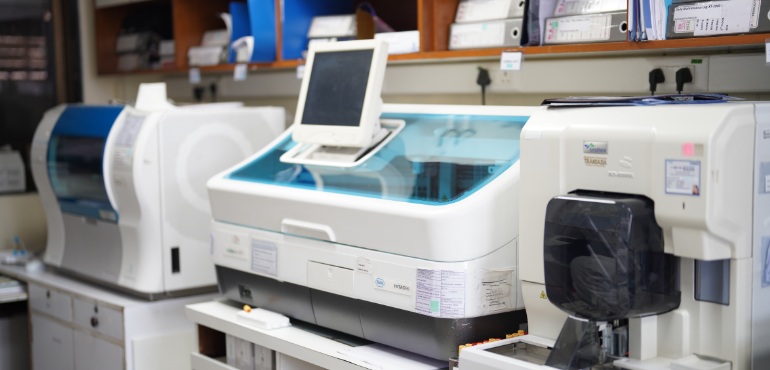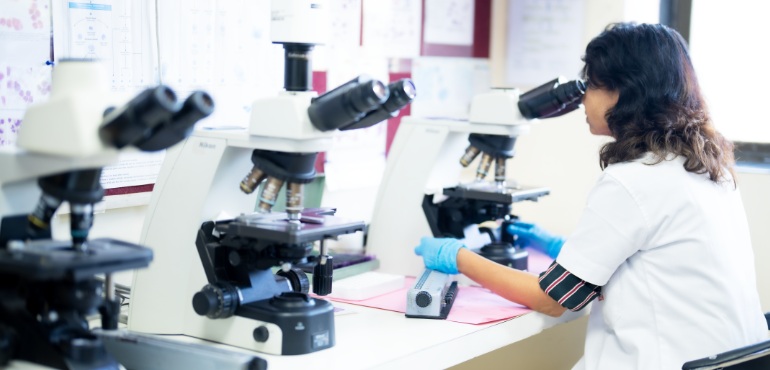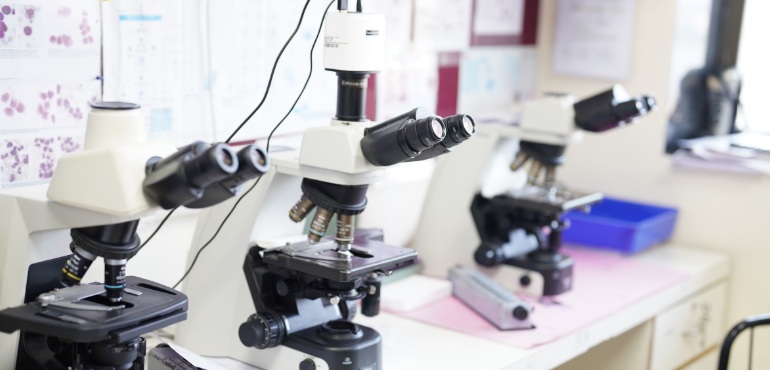 About Haematological Medicine: Haematology Lab, Daycare Clinical and Transfusion Services - Hemato-Oncology
The department of haematological medicine comprises of haematology lab, blood bank/center and day care clinical haematology and transfusion services. This departmental format is one of its kind in the country and functions under one HOD Dr. V. P. Antia. This supportive concept is the backbone behind our day care center where patients with haematological problems are examined, investigated and treated on the same day in the department.
Our department is indeed a center of excellence, which is borne by the fact that many surgeons and physicians admit their complex cases at Breach Candy Hospital Trust. This is due to the fact that our system provides excellent support during emergency situations in terms of prompt haematology results, diagnosis and subsequently apt transfusion medicine (component) therapy.