Contact Info
Ground Floor, Breach Candy Hospital Trust, 60-A, Bhulabhai Desai Road, Mumbai - 400026.
Orthopaedics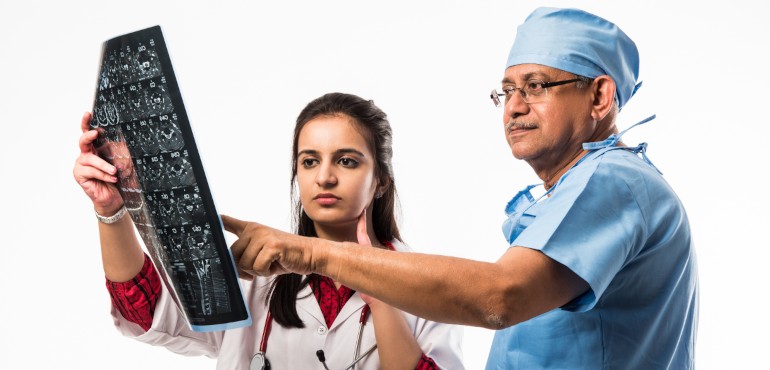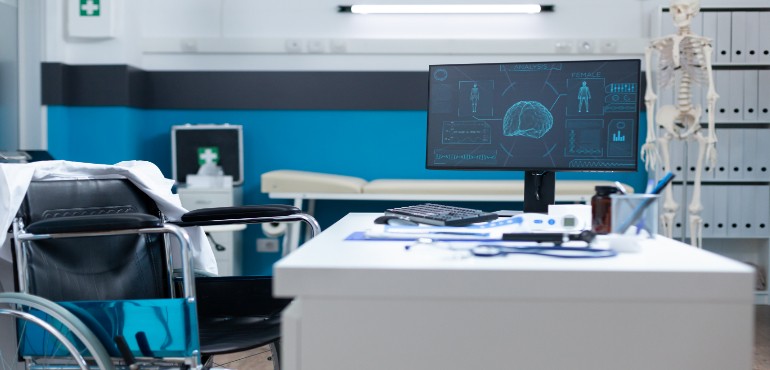 About Orthopaedics
The Department of Orthopaedic Surgery provides state of the art treatment in all fields of Orthopaedic Surgery including Trauma and Accident Surgery, Joint Replacements, Paediatric Orthopaedics, Shoulder Surgery, Sports Medicine and Arthroscopy, Spine Surgery, Foot and ankle Surgery.
The department has a committed multidisciplinary team of orthopaedic surgeons, associated surgeons and trained special orthopaedic OT nurses, anesthetist, pain medicine specialists and physical and occupational therapists.
Breach candy hospital department of Orthopaedics is a leading center for treatment of arthritis and other painful joint problems. The center cares for thousands of patients every year with the most advanced nonsurgical and surgical techniques. Our surgeons have expertise in joint preserving surgeries such as arthroscopy and osteotomy, as well as joint replacement of the hip and knee. Modern, less-invasive techniques allow for rapid recovery and lasting results.
Specially designed complex of operating theatres incorporating advanced processes, such as laminar airflows, a specialized coating of the walls of the theater which are seamless, and the special coating of the flooring which is antistatic and bacterial and fungal resistant provides a highly sterile environment essential to avoid post-surgery infections.
Availability of computer-assisted (Navigation System) in joint replacement surgery has substantially increased the accuracy of the surgery.
Our state of art operating room is equipped with highly cutting edge technologies like
Computer Navigation System for joint replacement surgeries
Laminar Airflow operating rooms
C Arm
Arthroscopy Equipments
HD (High Definition) Cameras
Operating microscopes for Spine Surgeries
Major Orthopaedic procedures performed:
Knee Replacement
Hip Replacement
Shoulder replacement
Unicondylar Knee Resurfacing (Partial Knee Replacement)
Patellofemur Knee Resurfacing
Revision Knee Replacement
Revision Hip Replacement
Minimally invasive Hip/Knee Arthroplasty
Spine surgeries
Arthroscopic surgeries
All type of Orthopaedic trauma and fracture surgeries
Trauma and Fracture Surgeries
Trained team to enable optimal care of critically injured patients with systemic injuries and multiple fractures Round the clock trauma and emergency services Dedicated and experienced team of trauma surgeons Thorough preoperative planning and a definitive treatment plan for all complex fractures In-house availability of supportive services like Radiology, Blood bank & Bone bank Tertiary referral centre for all basic, complex and failed fracture surgeries Treatment of geriatric fractures in elderly population
Joint Replacement Surgeries
Team of world renowned Orthopaedic joint replacement surgeons trained to deal with all type of arthritic joints (Knee, Hips, Shoulder, elbow) Use of Computer assisted navigation for more accurate cuts and perfect balancing Minimally invasive Hip and knee replacements using latest state of art technologies and implants giving the advantage of bloodless surgery and early painfree recoveries post operatively.
Specialized anesthesia techniques ("nerve blocks") ensure that the post-operative periods are less painful and comfortable for elderly patients and enable early mobilization.
Unicompartmental knee replacement (also called partial knee replacement) here only a portion of the knee is resurfaced. This procedure is an alternative to total knee replacement for patients whose disease is limited to just one area of the knee.Because a partial knee replacement is performed through a smaller incision, patients usually spend little or no time in the hospital and return to normal activities sooner.
Use of latest and time tested Implants