Contact Info
Ground Floor, Breach Candy Hospital Trust, 60-A, Bhulabhai Desai Road, Mumbai - 400026.
Blood Bank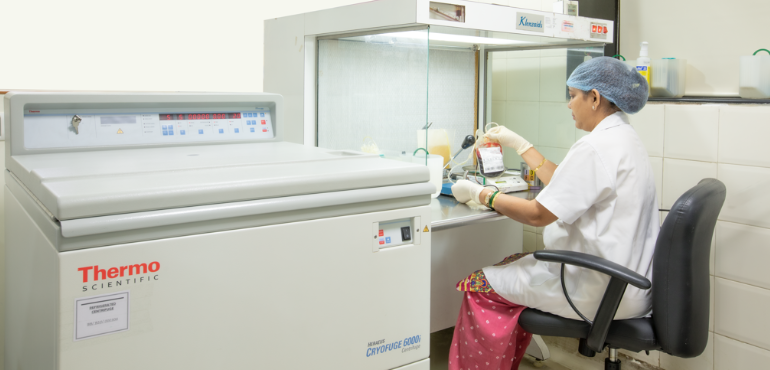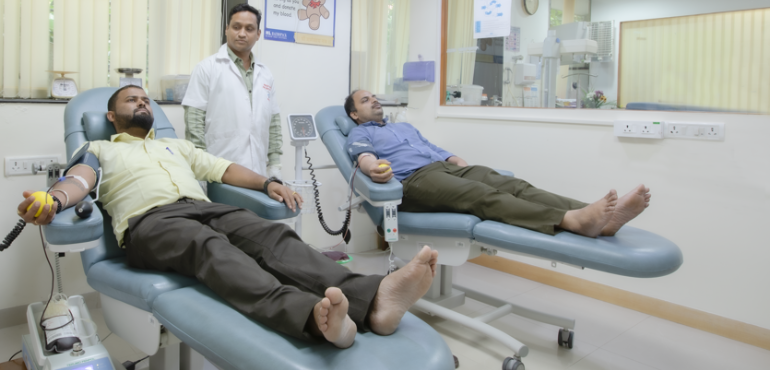 About Blood Bank
The blood bank department is a part of Dept. of Hematological Medicine which also has a complementary Hematology lab and both units are under Head of Hematological Medicine. This synergy facilitates quick diagnosis in bleeding emergencies and facilitates the prompt issue of the necessary component therapy. The Dept. of Hematology is a post-graduate training centre recognized by the MUHS (Maharashtra University of Health Sciences).
For a multispecialty referral hospital, Transfusion Medicine services are at the core of all activities. Over 20 years ago, we were one of the first few hospitals to get a license for component therapy, which we replaced for whole blood and introduced the practice of modern transfusion medicine. Developments in Transfusion Medicine was the precursor to other departments of excellence developed at Breach Candy Hospital Trust like –cardiovascular surgery, oncology etc.
In all problems, the components necessary were given. The components prepared are: 1. Packed red cells 2. Fresh frozen plasma 3. Platelets 4. Cryoprecipitate. Facilities for plateletpheresis exist by utilizing state of the art Baxter Amicus and Fresenius Com.Tec. machines.