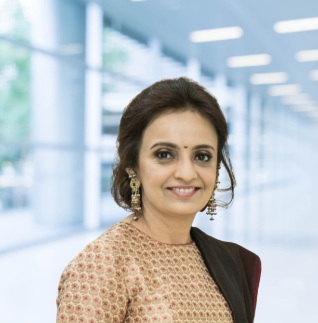 M.B.B.S
DA
DNB (Anaesthesia)
MBA (Hospital Management)
Diploma in Integrative Counselling
Cardiac Anaesthesia
Beating Hear off Pump Surgery
Fast Tracking Patients
Use of Laryngeal Mask Airway in off Pump Beating Heart Surgery
Academics
Organising Conferences and Workshops
Counselling
Appointments / OPD Timings
Dr. Kalpana Shah is a dedicated professional with more than 23 years of experience working effectively as part of cardiac team. Resourceful, responsive to change, whist achieving objectives in caring of patients.
Possessing a developed patient centred philosophy of care through innovative caring skills together with clinical skills. Academician and teacher of Diplomate of National Boards in Anaesthesia. To further hone skills in clinical anaesthesia as well as managerial and academic pursuits to establish a good relations with patients and medical team. Looking forward to contribute further towards cardiac anaesthesia, fast tracking patients, pain free, shorter length of ICU stay.
Experience of more than 3000 cases of cardiac catheterization, and complex angioplasties. She have worked in the cath lab with some of the most respected cardiologists in the Asia Pacific region, and been actively involved in workshops with world famous cardiologists like Dr. Pahlajani, Dr. Ashwin Mehta, Dr. S. Mathew, Dr. Menon and international faculty Dr. Shamim Sharma, Dr. Sidris, Dr. Ulrich Sigwart and Dr. Alan Cribier.
She have virtually been involved at every stage in the progress of angioplasty in India and have been involved in the first cases of DES, Rotablator, cutting balloons, percutaneous CPB as well as ICD, Biventricular pacemakers, intracardiac occlusive devices, Alcohol ablation for HOCM, protection devices and baskets for Saphenous vein PTCA. She also have experience of percutaneous Bypass during PTCA.
TAVR and impella device are my area of upcoming interventions as my forte.