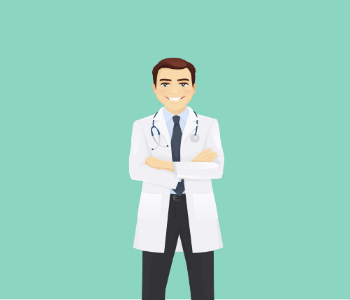 M.B.B.S, MD (1984-1992)
Medical Oncology Training (1992-1995)
ECMO (2002)
Medical Oncology
Haemato-Oncologist
Stem Cell Transplant Specialist
Appointments / OPD Timings
| | | |
| --- | --- | --- |
| Wednesday | : | 02:00 PM - 04:00 PM |
| Thursday | : | 02:00 PM - 04:00 PM |
Dr. Maheboob M. Basade is an experienced and accomplished Cancer Specialist in Mumbai. He deals with chemotherapy and immunotherapy in haematological and non-haematological malignancies. He established the unit of stem cell transplantation at the hospital and performs autologous and allogeneic bone marrow/stem cell transplantation for various malignant and non-malignant disorders. Apart from treating Indian patients, he has also done transplants on patients from other countries such as England, Oman, UAE, Bangladesh, etc.
Dr. Maheboob Basade has been instrumental in conceiving and implementing several projects related to his area of expertise, such as a project on Chemotherapy for Hepatoblastoma and Etoposide in Histiocytosis-X. Dr. Basade has an impressive list of clinical achievements to his credit. He is credited with implementing in India, the role of peripheral stem cell transplantation in chronic myeloid leukaemia, as well as the role of G-CSF during conditioning regimen before transplantation, and the role of rituximab as in vivo purging for autologous stem cell transplantation in NHL. Besides, he has been involved in performing India's first unrelated umbilical cord blood stem cell transplantation in thalassemia major; India's first bone marrow stem cell transplantation in sickle cell disease; and, in conducting Asia's first case of unrelated cord blood stem cell transplantation in Krabbe's disease.
Apart from his clinical practice, Dr. Basade has been associated with many research projects dealing with clinical trials of new drugs, and phase II / III clinical studies in cancer research, as principal investigator. He is also pursuing his PhD in Pharmacogenomics in ovarian cancer. An award- and scholarship-winning student right through his academic career, he is a recognised teacher for DNB Medical Oncology. He has represented the India/Pakistan/Bangladesh region on the Board of the European Society of Medical Oncology since 2009 and is a member of many professional associations. Dr. Basade also has numerous papers and articles published in various peer-reviewed journals of repute.
High-dose chemotherapy with bone marrow/stem cells rescue in lung cancer. Basade M, Gulati SC. The Lancet. 1996; 30 : 847-848.
High dose chemotherapy in metastatic breast cancer. Basade M, Gulati SC. The Lancet. 1998; 351: 386-87.
Etoposide in children with Langerhans cell Histiocytosis. Basade MM, Nair CN, Advani SH et al. Pediatr Hematol Oncol. 1996; 13 (2) : 159 - 162.
Long term remission in acute lymphoblastic leukaemia with very short, inadequate induction therapy and no maintenance. Basade M, Kulkarni SS, Advani SH et al. Ind J Hematol. 1994; 12: 144.
Abdominal desmoplastic small round cell tumour in children: A clinicopathological study. Basade MM, Vege DS, Nair CN et al. Pediatr Hematol Oncol. 1996; 13 ( 1 ) : 95 - 100.
Dr. Maheboob Basade was awarded an international fellowship in Haematology/Oncology to the St. Jude Children's Research Hospital in Memphis, USA.