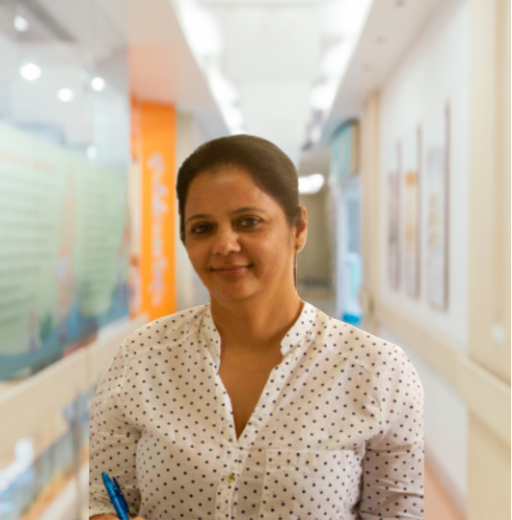 Surgical Pathology and Cytology
Dr. Sarabjeet Kaur Arneja
M.B.B.S (SMS Medical College, Jaipur)
M.D. Pathology (Gujarat Cancer and Research Institute, Ahmedabad)
M.Sc (Molecular Pathology & Genomics, Barts Cancer Institute, London)
Surgical Pathology and Cytology and Molecular Pathology
Appointments / OPD Timings
Arneja SK Disseminated Peritoneal Leiyomyomatosis in an 18 year old girl. Journal of Pediatric and Adoloscent Gynecology, Vol 24, June 2011: 73-76.
Parekh M, Kohli A, Arneja SK. Post Irradiation Cutaneous Angiosarcoma of the Breast misdiagnosed for radiation induced dermatitis. Euro Rad. July 2011. Case 9277.
Balsara KP, Hussain M, Dubash C, Arneja SK, Pathan S,A rare case of Multiple inflammatory fibroid polyps in a young woman with family history of Inflammatory fibroid polyps - Case Report" has been accepted for publication in volume 35.3 (July - September, 2014) Journal of Tropical Gastroenterology.
Arneja SK, Gujar N. Renal cell carcinoma with t(6:11) (p21;q12). A case report highlighting distinctive immunohistologic features of this rare tumor. Int J Surg Case Rep. 2015; 7: 16–19.
Sheth S, Shinde Dipti, Arneja SK. Small cell neuroendocrine carcinoma of cervix and leiomyoma between the vagina and rectum. Journal of Obstetrics and Gynaecology (Impact Factor: 0.55). 07/2014; 35(3):1-2.