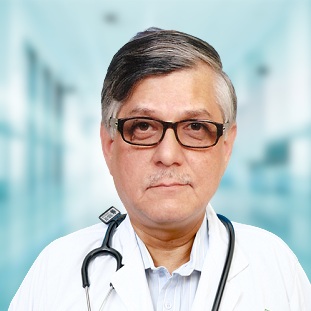 M.B.B.S
M.D In Internal Medicine
D.M Neurology
Appointments / OPD Timings
| | | |
| --- | --- | --- |
| Tuesday | : | 08:30 AM - 09:30 AM |
| Thursday | : | 08:30 AM - 09:30 AM |
| Saturday | : | 08:30 AM - 10:00 AM |
He participated in research projects involving therapy of Acute Stroke and role of platelet activation in subtypes of ischemic stroke.
During this period, he presented his work at the International Conference on Stroke and Cerebrovascular Disease in 1984.
Subtypes of Ischemic Strokes - A Hospital Based Stroke Registry in India, N. Sanghani, Dr. A.B. Shah, Poster Presentation 6th World Stroke Congress, Vienna, Austria.
An unusual cause of Adult onset cerebellar ataxia with Hypogonadism, R.S. Menon, A. B. Shah, N Sanghani, N. Jain, Mahendra J. V. Annals of Neurology,2010 March. Neurological complications of HIV, A chapter in the text book STD in press.
Vitamin D as a marker of cognitive decline in elderly Indian population Tejal Kanhaiya Vedak, Vaishali Ganwir1, Arun B. Shah2, Charles Pinto3, Vikram R. Lele4, Alka Subramanyam5, Hina Shah6, Sudha Shrikant Deo Ann Indian Acad Neurol 2015;18.
Use intravenous recombinant Tissue Plasminogen Activator in acute ischemic strokes from a tertiary care centre in a developing country. Wadia P, Shah A, Kandhari S, Hegde V. presented at the 17th World Congress of Neurology at Sydney, Australia Nov 2005.