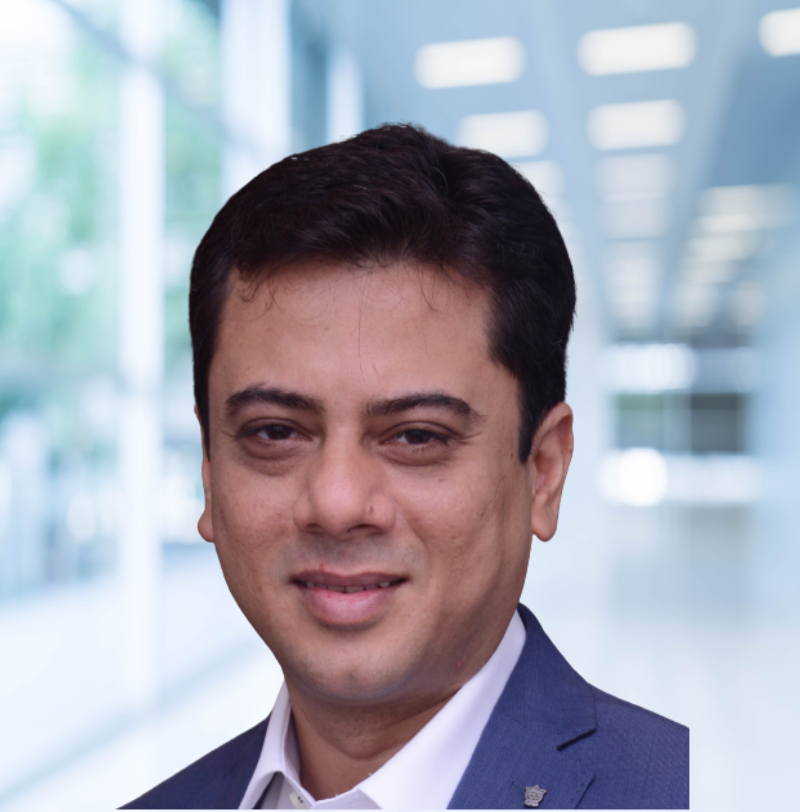 MS Orth (Gold Medallist)
D. Orth
M.B.B.S
Arthroscopy & Joint Replacement & Sports injury Special Interest : Knee & Shoulder Profile
Appointments / OPD Timings
| | | |
| --- | --- | --- |
| Tuesday | : | 11:00 AM - 01:00 PM |
| Thursday | : | 11:00 AM - 01:00 PM |
| Saturday | : | 11:00 AM - 01:00 PM |
Dr. Amyn Rajani is an accomplished Orthopaedic Surgeon and Specialist with demonstrated excellence in Arthroscopy & Joint Replacement with an experience of close to two decades.
An M.S in Orthopaedic surgery from the Premier LTMMC & Sion Hospital, Mumbai, he has trained under world renowned Arthroplasty and Arthroscopy Surgeons from Premier Institutes and Centers of Excellence around the world.
From July 2012 to July 2019 he was an Honorary Assistant Professor in Orthopaedics at Grant Medical College & JJ Group of Hospitals.
Besides conducting basic and advance arthroscopy workshops for Orthopaedic surgeon around the country, Dr. Rajani is also a National faculty at various Joint Replacement and Arthroscopy Conferences & Courses.
International Experience :
Knee Surgery Fellowship at Mount Sinai Hospital- Toronto, Canada.
Computer assisted Joint Replacement certification : Melbourne Australia.
Training in Cruciate retaining Total Knee ReplacementManchester UK.
Advance Knee Arthroscopy training- University of York - UK.
Training in Unicondylar Knee Replacement : Seoul, Korea.
Training in Unicondylar Knee Replacement : Oxford, UK.
Advance Shoulder Arthroscopy Training NHS hospital Singapore.
Training in Advance Shoulder Arthroscopy : Dr. Danny Lee, Singapore.
Training in Total & Reverse Shoulder Replacement : Prof. Smith, Germany.
Training in Reverse and Total Shoulder Replacement : Prof. Cavlo, Spain.
Bridge Fibula Graft for Grade 3B Compound Tibia Fibula- Case Report-JOCR 2013
Management of Femoral Cyst in TKR : JOCR 2014.
Bilateral Spontaneous Mid-Substance Rupture of Patella Tendon after Bilateral Total Knee Replacement : JOCR 2016.
Challenges in diagnosing Synovial Lesions of the Knee joint Journal of Experimental Orthopaedics 2016.
New Technique for Patella Tendon Reconstruction- JOCR 2020.
Ranked first in the M.S Orthopaedic examination conducted by the University of Mumbai in July 2004.
Gold Medal in Orthopaedics from the University of Mumbai for the academic year 2004-2005.
Lupin Prize for securing the first rank in M.S Orthopaedic examination.
M. V. Sant Prize for Securing the Highest Points in M.S.
Hold the "Limca book of record" for Successfully operating the oldest Patient (98yrs) for Total Knee Replacement in India.