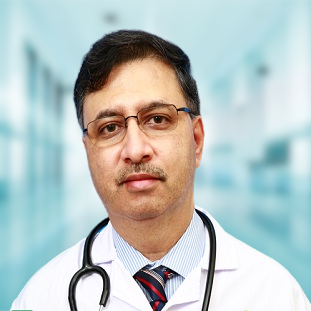 M.B.B.S (Bombay)
MS Orth (Bombay)
M Med Sc Surgery of Trauma (UK)
D. Sports Medicine (UK)
MCh Orth (Liverpool, UK)
FRCS Trauma & Orth (UK)
Orthopaedic and Trauma Surgery
Hip and Knee Replacement, Oxford knee resurfacing
Surgery for Avascular Necrosis of the hip
Minimally invasive Hip & Knee surgery with Rapid recovery
Sports Medicine & Sports surgery
Appointments / OPD Timings
| | | |
| --- | --- | --- |
| Saturday | : | 02:00 PM - 03:00 PM |
Dr. Ameet Pispati has been extensively trained in Joint Replacement, Sports Medicine & Arthroscopic surgery in UK, Germany & USA.
Seth GS Medical College & KEM Hospital, Mumbai.
Bombay Hospital, Mumbai.
City Hospital, Dudley Road, Birmingham, UK – with Dr. GS Chana who pioneered Minimally Invasive surgery.
Royal Hampshire County Hospital, Winchester, UK.
Queen Alexandra Hospital, Portsmouth, UK.
Southampton University Hospitals, UK – with Prof David Barrett (a world authority in Knee surgery) and Dr. Jeremy Latham (a world authority in Hip surgery).
Katharinen Hospital, Stuttgart, Germany (AO Fellowship) – with Prof Ulrich Holz, a world authority in Trauma and fracture surgery.
Training in Computer Navigation for Hip and Knee replacement, Hamburg, Germany.
Training in Oxford Knee resurfacing, Oxford, UK.
Training in Kinematically Aligned Total Knee Replacements with Dr Stephen Howell (inventor and pioneer of Kinematically aligned Knee replacement surgery), Sacramento, USA.
Fellowship in Complex Hip and Knee Replacements at Rush University Medical Center, Chicago, USA – Rush Medical is a world leading centre of excellence for performing the most challenging hip and knee surgery cases in the world.
Training in Hip arthroscopy & Hip preservation – Munich, Germany.
Dr. Ameet Pispati has pioneered various methods and techniques in Hip surgery and Computer aided Hip & Knee Replacement that can give patients a better and longer lasting result. He specializes in the latest Hip & Knee replacement procedures as well as Hip, Knee & Shoulder Arthroscopic techniques. He believes in enabling rapid recovery after Sports surgery, performing complex ligament reconstructions and allowing the athlete to regain his livelihood at the earliest.
Dr. Ameet Pispati has been an invited faculty at courses and meetings conducted by the Mayo Clinic, Indonesian, Malaysian, Chinese, ASEAN, Thai, Singapore Orthopaedic Associations, as well as the Bombay Orthopaedic Society and Indian Orthopaedic Association.
Dr. Pispati is passionate about improving the doctor-patient relationship and shows real concern and commitment towards patient care, both diagnostic, therapeutic and even spiritual – it stems from a constant desire to want to heal those who entrust themselves and their families in his care.
Dr. Ameet Pispati is an Invited Honorary Fellow of the Institute of Accident Surgery & South Birmingham Trauma Unit (UK), in view of his exceptional caring & commitment to the Trauma patient.
Awarded the International Diploma in Surgical Resuscitation by the Institute of Accident Surgery & South Birmingham Trauma Unit (UK).
Doctor to Indian Cricket Team 2003-04 for their Test/One Day matches against New Zealand & Australia.