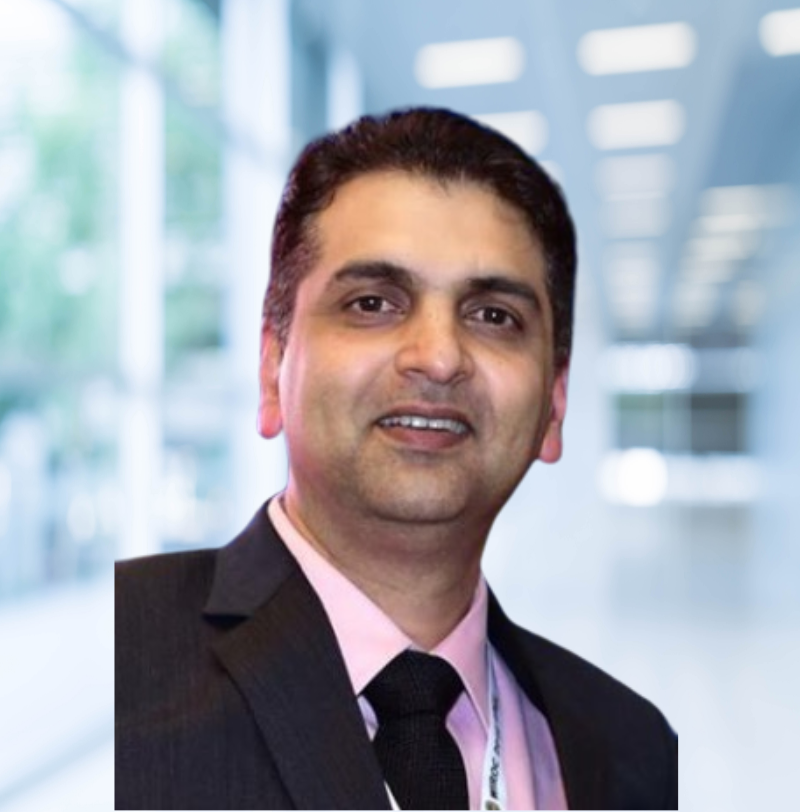 Consultant Spinal Surgeon
Artificial Disc Replacement, Minimally Invasive Spinal Surgery, Chronic Low Back & Neck Pain, Spinal Deformity, Revision Spine Surgery, Spinal trauma & tumours
Orthopaedics
Appointments / OPD Timings
| | | |
| --- | --- | --- |
| Wednesday | : | 08:00 AM - 11:00 AM |
| Saturday | : | 08:00 AM - 10:30 AM |
Dr. Arvind G. Kulkarni is a Consultant Spinal Surgeon at Breach Candy Hospital, Mumbai. He is one of the pioneers of Minimally Invasive Spinal surgery and Artificial Disc replacement in India. His special interests are Minimally Invasive Spinal Surgery, Deformity Correction, Artificial Disc Replacement, etc. He is an invited faculty at most of the national and international spine conferences and workshops.
He has made various national & international podium presentations (>250). He has numerous scientific publications (> 60) in high-impact journals to his credit. He has also contributed many chapters in text-books. He has edited the first Indian comprehensive textbook on 'Minimally Invasive Spine Surgery' which was released in 2017 and ASSI Textbook on 'Lumbar Disc Herniations'. He is the Associate Editor of Journal of Minimally Invasive Spine Surgery and Techniques (JMISST, Korea). He is on the Editorial board of Asian Spine Journal (ASJ, Korea), International Journal of Spine Surgery (IJSS, USA), Indian Spine Journal (ISJ) and Journal of Clinical Orthopaedics (Official publication of Bombay Orthopaedic Society).
He was on the Editorial Board of Indian Journal of Orthopaedics (for the section on Spine). He is one of the few selected members on the review board of the prestigious international journal 'Spine'. He is in the executive council of ASSI (Association of Spine Surgeons of India) in the educational and research task force and Secretary of MISSAB (Minimally Invasive Spine Surgeons of Bharat). He is one of the founder members of MISSAB. He served as Fellowship Officer for AO Spine-Indian Sub-continent.
His team was recently awarded one of the Best Papers of 2021 in the International Safety in Spine Surgery for their project on 'Spine surgery Check-list' under Best New Methodologies and Techniques to Enhance Safety in Spine Surgery. His team was awarded the Best Paper presentation at Asia Spine 2016 in Korea, Best Paper at NeuroSpine 2016 Conference in Kolkatta, VTI Best Paper presentation Gold medal at ASSICON-Goa in November 2016, the MISSICON-2015, 2016, 2018 and 2021 Best paper Awards, Best Poster – Gold Medal at ICS- 2017 (Kovalam)–Silver Medal at ICS-2013 and the ISSCICON (International Spinal and Spinal Cord Spinal Injury) Best Paper [Gold-Medal] Award in 2012, 2017 and 2019.
As an international faculty, he has traveled to Russia, Australia, Korea, China, Thailand, Indonesia, Myanmar, Bangladesh, Spain, Sweden, Sri Lanka, Turkey, etc. He was nominated among the top 3 spine surgeons of Mumbai by India Today consecutively (2012,2013,2016, 2018,2019,2020) and Outlook magazine in 2019 & 2020.
Dr. Arvind G. Kulkarni was awarded 'Outstanding Young Achiever Award' by Junior Chambers International (JCI), Marine lines, Mumbai as well as at the National Level in 2012. He is the director of Spine fellowships at Bombay Hospital with 2 fellowship positions every year. His clinic 'Mumbai Spine Scoliosis & Disc Replacement Centre' was ranked as the 'Best' in Times of India Survey in August 2016 and 2017.
Dr. Arvind Kulkarni was awarded the ASSI (Association of Spine Surgeons of India) Best Publication Award in 2005. His research on Cervical Disc Replacement was short-listed as one of the 3 top finalists for 'Research Project of the Year' by the BMJ (British Medical Journal) – South East Asia.
Dr. Arvind Kulkarni has been awarded the Scoliosis Research Society (USA) Global Outreach Award twice in 2004 and 2005.
He has been a recipient of Korean SICOT award in 2008.
He has demonstrated his MIS techniques (Minimally Invasive Surgery) at several Live Operative Courses within India and abroad.