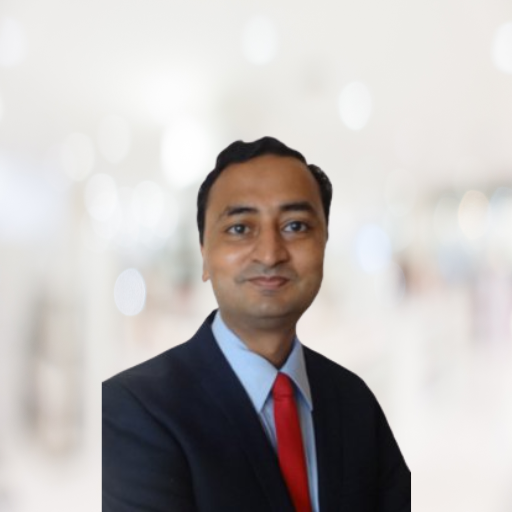 M.B.B.S
MS (Orth)
DNB (Orth)
MRCS (UK)
FRCS (Orth-UK)
Orthopaedics
Knee and Sports Medicine
Revision joint replacement
Foot and ankle surgery
Appointments / OPD Timings
| | | |
| --- | --- | --- |
| Tuesday | : | 09:00 AM - 11:00 AM |
| Thursday | : | 09:00 AM - 10:00 AM |
| Saturday | : | 01:00 PM - 03:00 PM |
Dr. Pradeep Moonot is the only knee, foot and ankle surgeon in India, who has been practicing in UK for more than 10 years and recently moved to Mumbai. His specialist area of interest is surgery of the knee and sports medicine, including primary and revision joint replacement and foot and ankle surgery. He is well known for being the only dedicated knee, foot and ankle specialist in the country His particular interests are ligament reconstruction and arthroscopic surgery, revision knee surgery and complex fractures and trauma of the knee joint.
He has been involved in more than 1000 joint replacements including partial knee replacements.
He has worked with pioneers of knee replacement like Professor Michael Freeman.
Dr. Pradeep Moonot collaborated the development of a new knee replacement and on the panel for another knee design.
He is a faculty member on various courses and conferences for knee replacement.
Trained at leading orthopaedic centres like UCLH, London and centres with largest number of joint replacement in UK.
More than 50 international and national publications and presentations.
Editorial board of various orthopaedic journals.
AO Trauma Fellowship with Prof. Alonso - Birmingham, USA.
Research projects at University of Florida – USA looking at the movement of knee replacement with the help of xrays.
Set up multiple research projects with Pfizer, Bayer, Depuy and Smith & Nephew.
In-vivo kinematics comparing conventional vs anatomical single bundle ACL reconstruction.
MD (Res) thesis - 'In vivo kinematic analysis of medial rotation knee replacement'.
Four multicentre clinical surveillance studies of hip and knee implants.
'Complex Dorsal Metacarpophalangeal Joint Dislocation' - Research project for dissertation for the MS (Orth) degree.
MD (Research) at University at London.
Silver medal in MS (ORTHO) - University of Mumbai.
First class throughout MBBS.