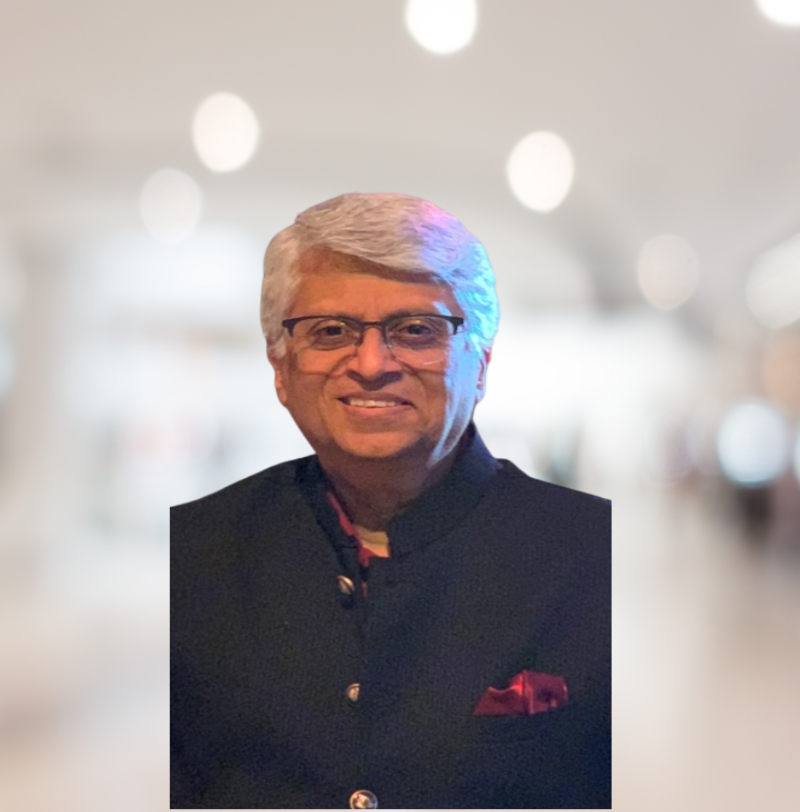 D.ORTHO
M.S. (ORTH) (BOM)
M.CH.ORTH (ENG)
Orthopaedics & Traumatology
Specialist in Joint Replacements & Adult (Ortho) Reconstructive Surgery
Appointments / OPD Timings
Dr. Sanjay Agarwala is the Medical Director & Head of Orthopedics at Hinduja Hospital. He is also a Visiting Consultant at Breach Candy Hospital in Mumbai. Besides holding these distinguished designations, he is a Former Founder Trustee and a Past President of ISHKS (Indian Society of Hip and Knee Surgeons), the Joint Replacement Surgeons representative body in India.
A concerted effort and determination to provide excellence in healthcare services in orthopaedics have been successfully achieved and rewarded with multiple awards from his University level onwards.
His research has established a "Made in India" solution using Bisphosphonates successfully for a crippling and painful disease AVN (Osteonecrosis). AVN is a disease where there is a loss of blood supply to the hip, thus rendering the patient with a painful and crippling state of health. This can now be cured by medicines instead of surgery. This breakthrough is now internationally recognised as a 'Standard of Care' by inclusion in publications and international books of Orthopaedics.
Dr. Agarwala conducts several teaching programmes for the Orthopaedic fraternity spread across India. Under his chairmanship, there is DNB training in Orthopaedics recognised by the National Board, where postgraduate students in Orthopaedics are trained at Hinduja Hospital.
He was the Chairman of the AO Foundation Western India Chapter for the teaching of fracture management, and the Hinduja Hospital has been recognised as an AO Centre of excellence since 2009 (one of the 5 in the country then). His dissertation for the M.Ch. Orth examination, 1985, the University of Liverpool on nerve conduits were used instead of nerve grafts awarded the Norman Roberts Medal. He has original papers in the British Journal of Plastic Surgery.
He has been an integral part of the Hinduja Foundation (an international philanthropic body) as the Medical Director of the Trust Hospital P. D. Hinduja Mumbai for 35 years, which does almost Rs. 40 crore charity annually. The hospital is also involved in a Rural Charity Programme (Lalitha Giridhar Programme).
Dr. Agarwala has been associated with the P.D. Hinduja National Hospital in Mumbai (a Charitable Trust Hospital) for almost 35 years. His personal beliefs and commitment as a consultant and now Medical Director mirror the charity performed by the hospital and the Hinduja Foundation.
Over 20 years of research, Dr. Agarwala has established a 'Made in India' solution for a crippling and painful international disease AVN (Osteonecrosis). His acclaimed publication of this work on the successful medical management of this disease has featured in multiple international peer-reviewed and indexed journals. This therapy, therefore, helps patients avoid the burden of operations.
His 'Made for India' solution of successfully permitting Indian and Asian patients undergoing joint replacement surgeries, including total hip replacements, to achieve a full physiological native range of movements has been likewise published. This has permitted his patients to regain their normal life and be active members of their communities.
From academic & clinical excellence, surgical skill and basic research, Dr. Sanjay Agarwala has successfully blended the best of the East and the West to bring world-class care for the benefit of Indian patients.
He has over 80 publications in peer review journals and is an active contributor in the field of research in Orthopedics. He has contributed to national and international prestigious journals like British Medical Journal, Journal of Arthroplasty, The British Journal of Bone and Joint Surgery, Rheumatology, Annals of the Royal College of Surgeons (England).
A publication in the Journal of Global Oncology has shown the remarkable response of this crippling condition in young leukemic patients from a state of pain & despair returned to their normal functioning with his novel treating protocol. His most recent paper in the BMJ Case reports established that Covid-19 survivors could also be afflicted with AVN of the hip, and with medication, there could be an excellent net result.